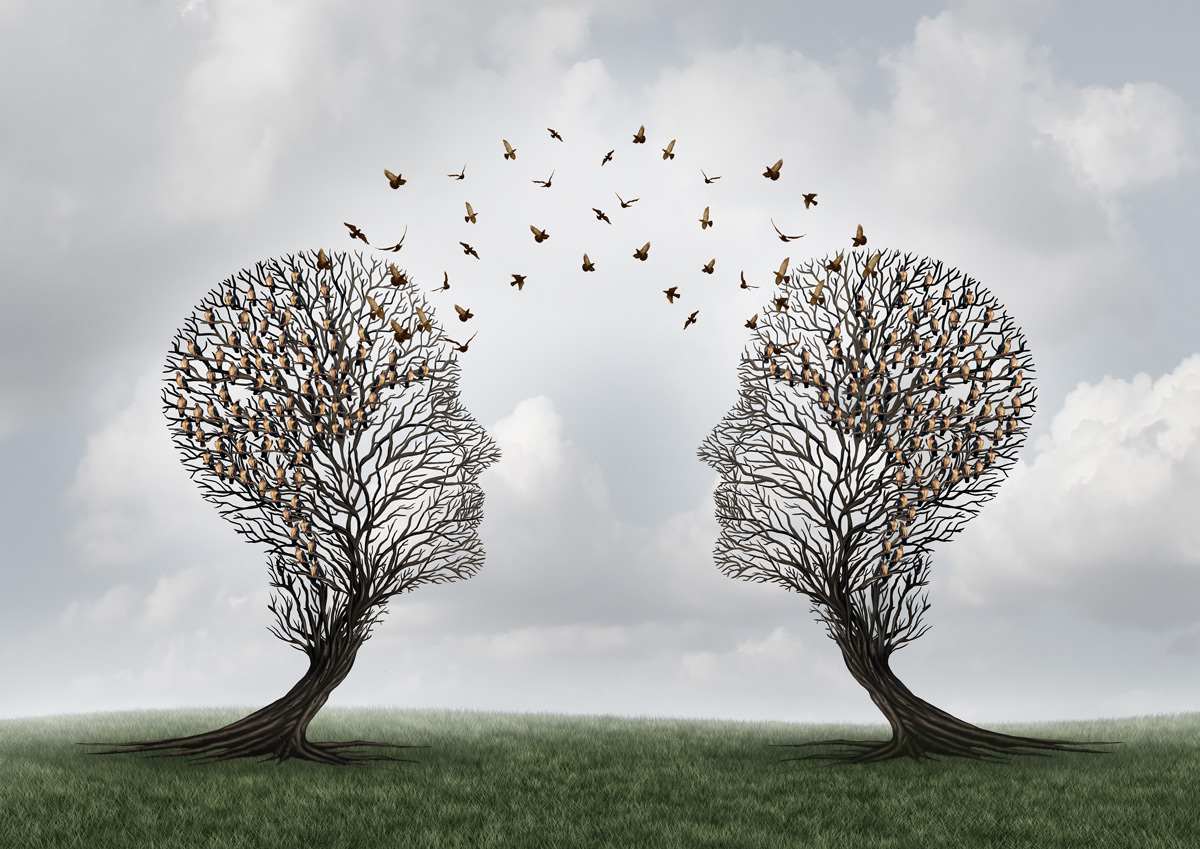 Leadership + Communication = Succession
---
On the 20th of July I have the honour of MCing the launch of Bob Selden's fourth book called 'What To Do When Leadership is Needed'. Bob and I have worked together for over 26 years (I know this because my oldest daughter was not born when he and I started working together) and for the last five years since he has moved to New Zealand, he has run the New Zealand office.
Bob is prolific as a writer—his first book 'What To Do When You Become the Boss' has sold over 75,000 copies and is translated into 4 different languages. We are incredibly lucky to have his expertise and energy in Family Business Central and the unique perspective he brings to family businesses. You can find his website here.
In this month's blog post, I specifically want to look at this latest two books: 'Don't: How Using the Right Words Will Change Your Life' and 'What To Do When Leadership is Needed'. 'Don't' is a book all about communication and the power of language — in fact my two daughters were interviewed by Bob for the book — I suspect they had a few comments about my poor communication. 'What to Do When Leadership is Needed' is all about the inspiring stories of leadership that we can learn from and use in our own leadership journeys. Leadership + communication = Succession: core themes for any family business.
Let's unpack this a little. We know the big challenge for family businesses is succession — the Economist in 2015 declared succession to be THE issue for family businesses. We also know that succession is often the conversation that people really don't want to have.
Our way of talking about this is to describe each generation being their best generation. If each generation is really being their best, succession happens naturally and relatively easily — hence why we have devoted an entire 201 Webinar Series to it.
For a family business to effectively manage succession, each generation needs to be "their best" and this means two things… Communication and Leadership — all the things that Bob talks about.
Communication is having conversations, listening, putting aside our own fears and insecurities and really tuning in to what the other person is saying. Each generation has different communication challenges. Each has their own ideas and dreams. However, when it comes to succession within the family business, one generation is talking about what they have done, what they have built and how they have done this in the past tense. The other is talking about what they want to do, what they want to build and how they are going to do this in the future tense. This can be challenging until you realise that, in fact, both generations need to talk about the past and the future equally.
If you are building a legacy, if you are talking about guardianship of the family business then, what has been done in the past and what dreams of the future are, are both important to all generations. The senior generations are hearing what amazing things can be done with their hard work. The Next Generation are hearing and learning about what has worked and what hasn't in the past.
If both generations are communicating at their best as Bob talks about, this is a rich and extraordinary conversation with respect accorded to each generation, both for what has been done and what potentially can be done. This is wonderful stuff.
Leadership is looking long term, developing and bringing out the best in others, building trust and respect and having others follow you because they want to, not because they have to. It does also mean that we have to have a good level of self-leadership, an awareness of ourselves, our concerns and our dreams. Leadership is all about looking and thinking about the long term good for the business and the family, it is being aware of the 'guardianship' element of building a family business legacy and it is being big enough to make decisions that benefit the whole family and business rather than just our own.
Leadership in succession is really in two parts, yet based on one core set of values. The family's values are the bedrock of a lasting family business legacy, so leadership from both generations is focused on the long-term growth of the business. This includes making sound business decisions, managing staff, finding new opportunities, developing the next generation and building on the achievements of previous generations. In many ways, family businesses are already extremely good at doing this. The 2017 and 2019 Edleman Trust barometer's research shows that overwhelmingly people like working for family businesses and customers far prefer buying off family businesses because they are trusted.
Generational leadership is at the core of this. If each generation recognises their unique leadership responsibilities and works with the other generation, then not only does the business grow but succession becomes a natural outcome — not some add on that we begrudgingly start doing, usually when it is far too late.
So, what are the generation leadership issues? For the Next Generation it is recognising what they don't know and working on developing their skills, knowledge and talents to take on leadership of the business. For the Senior Generation it is sharing their knowledge, mentoring the next generation, introducing them to key relationships as well as putting them in situations so they can learn hands-on what is required.
This might be attending senior management meetings, observing how the board works or leading delegations looking into new business opportunities. Probably the hardest thing for the Senior Generation to do is plan what they want to do as the Next Generation takes on more and more active roles within the business. The last thing the Senior Generation wants is to be "put out to pasture" but at the same time they need to make room for the Next Generation to step up.
Questions for the Senior Generation include:
What role (if any) do they want in the business?
How much time in a week do they want to be involved in the business?
What will they do with their spare time?
What hobbies, interests, community events, holidays, passions do they want to take on?
We know many in the Senior Generation often have no significant outside-of-the-business interest. Mainly because they have been so focused on building and running the business. By having these conversations early, passions and interests can be developed so that stepping back from the business is actually a relatively easy thing. Real life examples of this include:
One person who has become a passionate drummer in his late 70s and plays the drums in a way that Charlie Watts would be proud of. He's also involved with the local theatre group and does a huge amount of philanthropic work for his local community.
Another spends weeks using his connections and knowledge investigating new investment opportunities that then get fed back into the growth of the business—he loves the "all care, no responsibility' aspect to this. He has the fun part of identifying the possibilities and then hands it over to the Next Generation who are running the business, to do the hard work of bringing it to fruition.
And of course, one of our favourite examples: the 100-year-old who still works two days a week in the business as an auditor while his son and grandson run and lead the business.
The secret to this comes back to the combination of good communication and good leadership — allowing honest, considerate, creative conversations and decisions to be made between the two generations. It's not a one-off conversation, it's ongoing, often fuelled with some good wine, and done in a spirit of respect and good humour. The outcomes are wonderful!
So, I highly recommend Bob's books, he has so much experience in this space—We are lucky to have his expertise and knowledge in Family Business Central.
If you'd like to talk about this further with us, we would love to hear from you.
Please contact us: Philip Pryor, Bob Selden, Vivian Crick.